A 20th…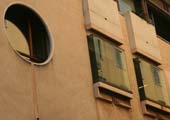 The Venetian architect Carlo Scarpa left in Verona two of his masterpieces: the Civic Museum of Castelvecchio and…

Vineyards among…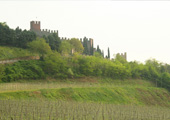 For centuries Soave, protected by its medieval walls and dominated by its castle, was a military outpost used for…





ABOUT US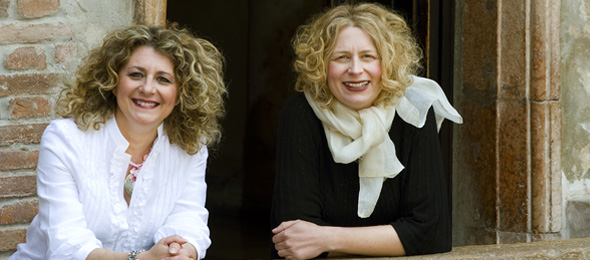 Lorella Mostacchi
Born in Zurich where she lived the first years of her childhood before moving to Padua where she completed her education in foreign languages. She has worked as tour leader and resident assistant for many tour operators on Lake Garda, in Italy and throughout Europe, also residing for a while in Morocco. In the last 15 years she has lived in the area between Lake Garda and Valpolicella.
Her deep interest in art and history proved highly functional to her current profession. She is now taking a master in science of cultural assets because she believes that cultural enrichment is an indispensable pleasure.
She loves good conversation, rollerblades and... opposites: the Central European civilization and the North African atmospheres, vanilla ice cream with hot raspberry sauce, reliable people who don't take themselves too seriously.
A restless soul, as soon as one goal is reached she is already thinking about the next, but she is thankful "to Sicily" for having given her a magical centre of balance. She has an uncontrollable passion for high-heeled shoes that she compliantly collects (wearing them for work is pure utopia), for interior design and for Igor Mitoraj's sculptures.
Sooner or later she will take a sabbatical to tour the world without ever boarding an airplane.
Lorella speaks German, English and French.
Valeria Biasi
Born in Verona and living there ever since. Since childhood she has visited Europe on long summer stays that have forged her background as much as - or even more than - her university degree in Ancient Roman Archeology. She considers it a privilege to work with people who are not from Verona or Italy, believing it's just like travelling without taking a step away from home and says that this helps expand her mental and spiritual boundaries.
For the last fifteen years she has treated herself to a movie a week. She avidly devours anything that is "of the present", such as a pop music CD, a new fashion collection, an art exhibition or even a forum on the web and expresses it all in her style of communication at work. Water is her natural element in all its forms: the sea to swim in or the snow to ski on. She doesn't like cooking but is quite happy to bend to the task to fill her home with her many old and new friends.
She loves working with small children and adolescents, finding it a wonderful and very educational challenge, and she is raising globe-trotter children.
Her dream is to publish a book about urban graffiti and street art.
Her motto is:
"Try again. Fail again. Fail better." (S. Beckett)
Valeria speaks English and Spanish.