Tours in Verona's environs
---
Vineyards among turreted walls: the ancient town of Soave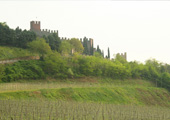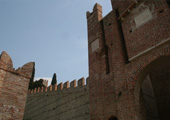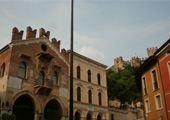 For centuries Soave, protected by its medieval walls and dominated by its castle, was a military outpost used for defence. The real "lord" of this land, however, was – and still is – the golden nectar that comes from the vineyards flourishing on the surrounding hills.
As you amble along dry walls covered in trailers and passionflower, the majesty of the manor bears on you as you gaze at the row of turrets and the annular development of the inner baileys. The portal giving access to the castle is like a time gate, for as you cross it the ancient sagas of captains and lords spring to life around you.
The magic lingers as you stroll through the town: the palace of Justice, the Palazzo del Capitano, small churches, sudden flights of steps, cellars and wine shops at every turn. This is Soave, where everything is harmonious, subtle, peaceful. Its very name ("soave" in Italian stands for gentle, sweet) reminds one of a condition of veritable gentleness and quality equally applicable to wine and to life.
The experience becomes complete only after tasting the two famous Soave whites, Soave Classico and Recioto, that with their palate and nose will imprint in your memory the exact perception of this inviting, fertile and ancient land.
We recommend you wear comfortable shoes.
The tour includes fairly steep sections and lasts 2-3 hours.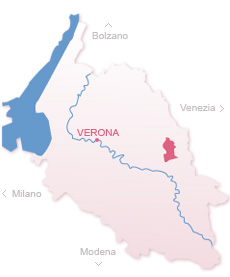 ---