A 20th…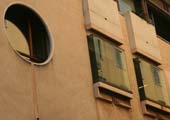 The Venetian architect Carlo Scarpa left in Verona two of his masterpieces: the Civic Museum of Castelvecchio and…

Vineyards among…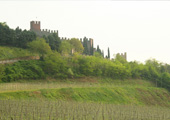 For centuries Soave, protected by its medieval walls and dominated by its castle, was a military outpost used for…





QUALITY PRIVATE TOURS IN VERONA:
DISCOVER AN UNEXPECTED CITY WITH PROFESSIONAL LOCAL GUIDES
Lorella and Valeria are two licensed tourist guides of Verona with years of experience in welcoming visitors:
inquisitive travelers
families
independent parties
companies & universities
Indeed, their tours will bring together Verona's past and present: art, history and architecture with unconventional insights into the current city life.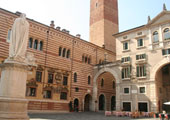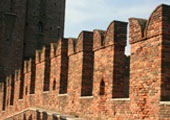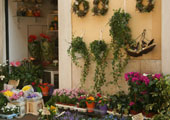 For its variety of architectural styles, none of which prevail,
Verona has no equal among Italian cities, with the exception of Rome.
(Guido Piovene, Italian writer and journalist, 1907-1974)
Verona is a crossroads of histories and a mosaic of landscapes: the gentle hills and the sinuous river embrace this chequer-board of streets with its soaring red-brick towers. Verona is naturally elegant and expresses the high quality of its lifestyle.
It is said that Verona is romantic, picturesque;
and therefore also dialectal;
it is a great city, it is at once a capital city and a provincial town.
In no other city does Veneto's folklore express itself so humorously
and vivaciously, so happy to have survived.
(G. Piovene)
The human warmth of its squares and markets reveals authentic albeit unaffected humaneness: and from its old town alleys still emanate the scents and tastes of ancient recipes. In the warm season the powerful voices of the opera singers fill the Roman Arena with the sublime notes of Verdi's and Puccini's arias.
Come and see Verona, a city beyond your expectations!