Tours in Verona's environs
---
The Garda, Italy's bluest lake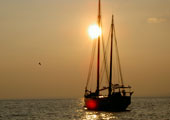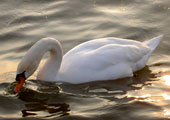 Lake Garda is a fragment of the Mediterranean Sea placed at the feet of the Alps. Italy's largest lake possesses at the same time the radiant, aggressive beauty of the South and the dusky melancholy of the North. Loved by many, from Catullus to Goethe, from Winston Churchill to Maria Callas, Lake Garda flaunts a continuously changing array of colours and scenarios: some choose it for a relaxing and meditative vacation, others for practicing highly engaging and spectacular sports such as free climbing and windsurfing.
Lake Garda is a small sea nestled between three provinces: Trento to the North, Brescia to the West and Verona to the East, and it is this eastern Riviera, covered in the rippling silvery tops of the olive groves that we invite you to discover in two tours, 5 or 8 hours long.

The 5 hour tour proposes the town of Garda, that gave the name to the lake, and Bardolino with its charming church dedicated to S. Severo. Then a tasting of Bardolino D.O.C. wine or, as an alternative, the olive oil museum in Cisano that can be combined with a visit to Lazise, a town boasting medieval walls, a stronghold and the ancient Dogana Veneta.
The tour ends with a walk through Peschiera, the town that straddles the Mincio river at the most southern point of the lake, and that was first an ancient Roman fortress, then property of the Scaligeri, a stronghold of the Venetians and a spectacular fortified town of the Hapsburgs.

The 8 hour tour includes a visit to Malcesine and its castle poised over the lake, that can be reached by the Gardesana road or, in good weather, by boat from Garda.
We can lunch at Torri del Benaco (romantic and intimate) or at Garda (more animated and lively). The day also includes a stop at the famous San Vigilio promontory, lapped by the greenish-blue waters of the lake and perhaps the most charming spot of the Verona lakeshore. The tour ends with a visit to Lazise or Peschiera.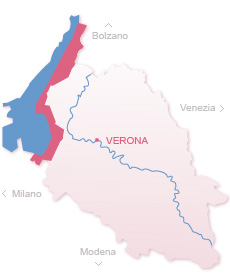 ---