Tours of the city / in detail
---
A 20th century architect: Carlo Scarpa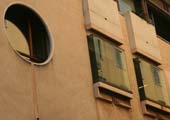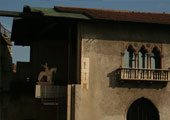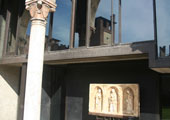 The Venetian architect Carlo Scarpa left in Verona two of his masterpieces: the Civic Museum of Castelvecchio and the building that hosts the Banco Popolare di Verona bank in Piazza Nogara. In both cases, Scarpa created highly enjoyable locations pleasing to the eye, loci amoeni in which elegance is innate.
Your attention will be called to observe his very modern way of interpreting and of matching the construction materials – stone, cement, iron, plaster, glass. You will discover his veritable mania for highly crafted detail, and how Scarpa's "approach" has become a mainstay of contemporary architecture.
We will visit two buildings:
- Castelvecchio: courtyard, gallery of sculptures, painting gallery
- seat of the bank Banco Popolare di Verona (interior and exterior)
The tour lasts 3 hours.
---